SafeMoon is continuing its downward trajectory today for eight consecutive days in a row. Price action is looking tilted to the downside with several factors in favor of more downside. 
Shiba Inu (SHIB) has been on an upward trend after buyers stepped in and bought back Shiba Inu around $0.00000550, after the correction that went through cryptocurrencies at the beginning of the week. That entry point, $0.00000550, originates from June 12 and has not been tested since, so buyers are right to have picked up some SHIB at these levels.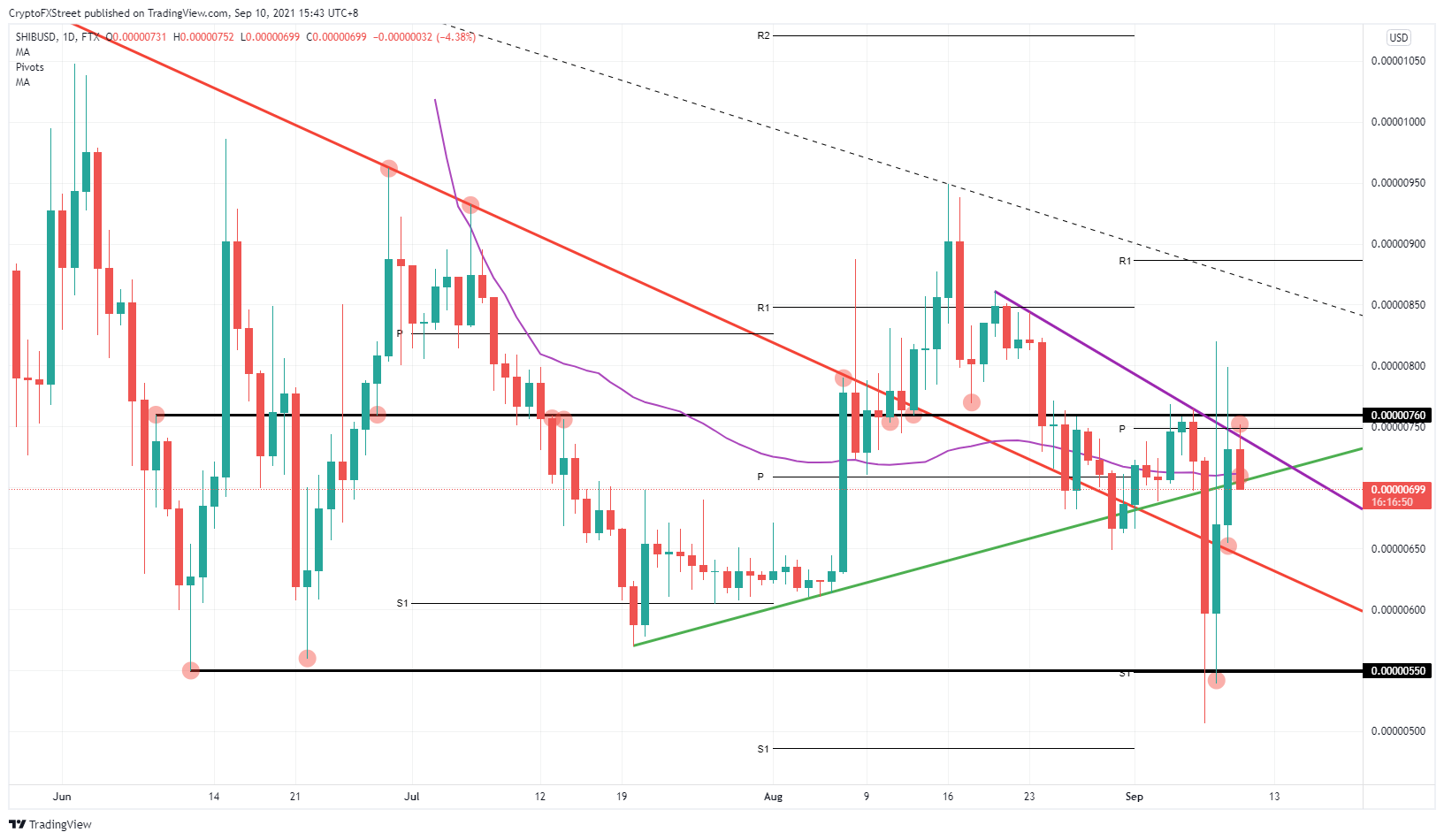 Solana price has hit another new all-time high of $216 during today's trading session. As the New York trading session winds down, a very bearish Shooting Star candlestick pattern develops daily.